GradeTeachers.com conforms to the Digital Millennium Copyright Act (DMCA) guidelines. We recognize the severity of copyright infringement and strive to maintain originality in all of our published content.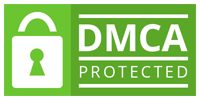 Our responsibility is to uphold the intellectual property rights of all individuals and we demand that our users do the same. If you have reason to suspect that your copyrighted material has been illicitly duplicated or utilized on our platform, we urge you to alert us at your earliest convenience through the contact information provided below.
We vow to handle all valid DMCA notices in a prompt and professional manner. Should we discover that any material on our website violates your copyright, we will take necessary steps to rectify the situation, which may involve the removal of the infringing content or termination of access to it.
Please note that we may provide your contact information to the alleged infringing party so that they may communicate with you directly to resolve the matter. Furthermore, we would like to caution against false accusations of copyright infringement, as such actions could result in legal consequences for the claimant.
If you wish to submit a DMCA notice, please make sure that it includes the following:
Physical or electronic signature of the copyright owner or their representative.
Identification of the copyrighted material claimed to have been infringed.
Identification of the content that is alleged to be infringing and sufficient details to enable us to locate it.
Your contact information, including name, address, telephone number, and email address.
A statement indicating that you have a good faith belief that the use of the material is not authorized by the copyright owner or law.
A statement that the information provided is accurate and, under penalty of perjury, that you are authorized to act on behalf of the copyright owner.
For all DMCA notices, please direct them to the following:
Email: dmca@gradeteachers.com
Postal Address: GradeTeachers.com 1001 Woodward Ave Suite 500 Detroit, MI 48226, USA
We appreciate your cooperation in protecting intellectual property rights online. As legal counsel, we are committed to creating a lawful and secure environment for our users and will take all necessary measures to adhere to relevant laws and regulations.